Mastering the Art of Communication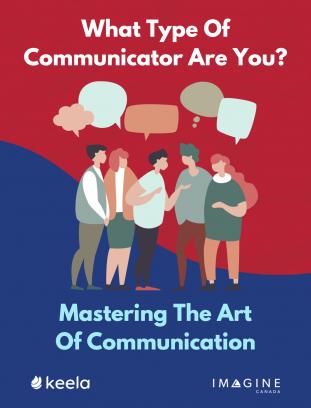 Resource Download
Mastering the Art of Communication
What type of communicator are you? And what are the communication styles of those on your team?
Imagine Canada and Keela have teamed up to create this communications style guide to help you improve your workplace communication.
First step? Take the Communication Style Quiz to learn which of the four styles you fall under.
Next, download our Communication Style Guide to learn:
What your communication style, strengths and blindspots are  
How to adjust your communication style to work better with people of different styles 
How to build more effective relationships with your colleagues, donors, board of directors, and more