The State of Evaluation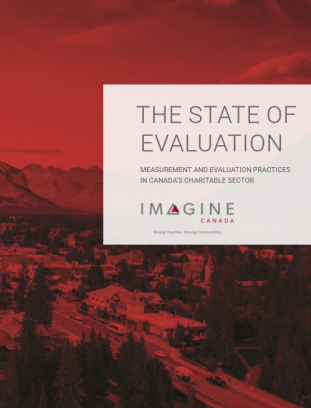 Resource Download
The State of Evaluation
This national report provides the first comprehensive look at how Canadian charities are measuring and evaluating their work, how they are talking with their funders about evaluation, and what enablers and barriers they are facing.
In 2018, we surveyed charities across Canada about their measurement and evaluation practices. Through this research, we discovered how the sector is talking about the impact of their work.
March 2019
For an in-depth analysis into charities and nonprofits in Ontario, download our regional report below:
Programme de normes
Renforcez votre organisation et démontrez votre excellence avec notre programme d'agrément.