Public Policy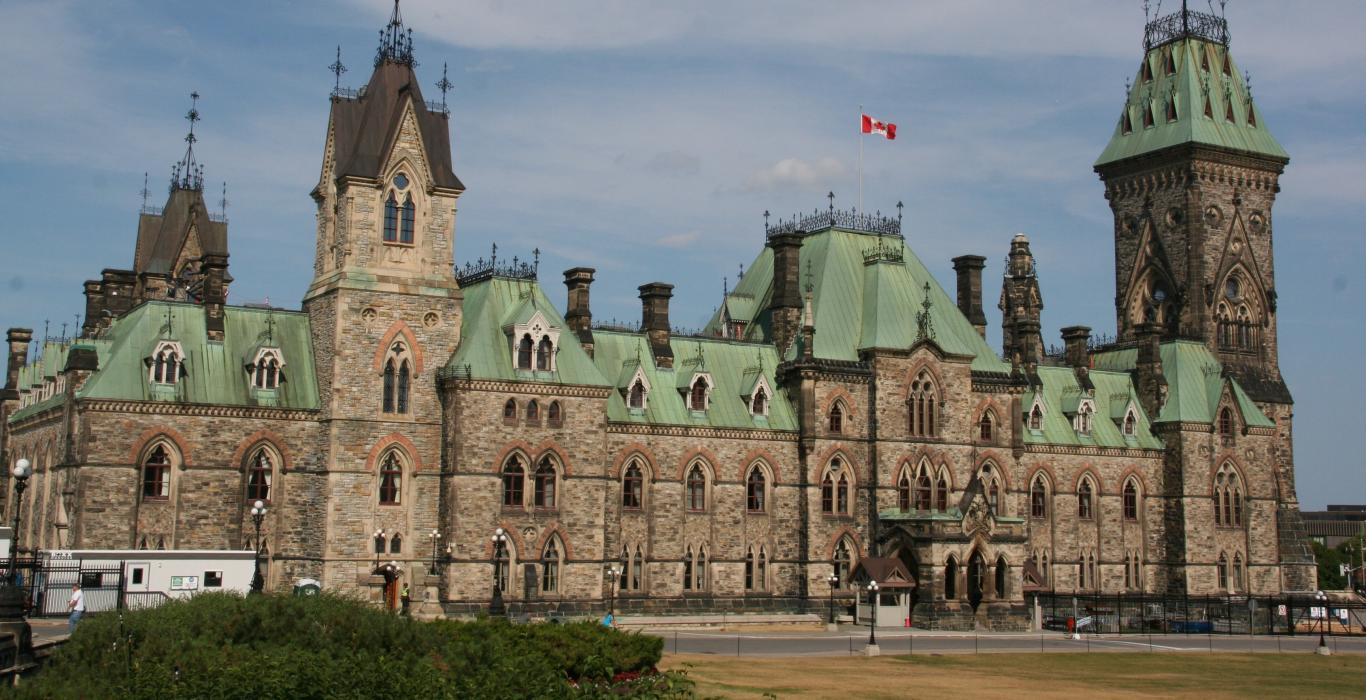 Public policy and advocacy hub
A strong nonprofit sector helps communities thrive. Together with the sector, we advance federal public policy so that organizations are supported in achieving their missions. 
UPDATES AND RESOURCES
Position on changes to the disbursement quota
In Summer 2021, the government held consultations on potential changes to the disbursement quota, which is the amount registered charities are required to spend each year on their activities or gifts to qualified donees (e.g. other charities). Imagine Canada supports an increase to the disbursement quota. Check out the submissions below to learn more. 
How to engage in federal election 2021: Rules for charities & nonprofits
Election campaigns are a great time to engage in public conversation on all manner of issues. In recent years, some of the rules of engagement for charities and nonprofits during federal election campaign periods have changed. Here, we outline what is important to know.
The Ongoing COVID-19 Experience of Canadian Charities
Nearly a year into the pandemic, how is the sector faring? This new resource, informed by our most recent COVID-19 Sector Monitor research, analyses the continued impact of the crisis on charities. While organizations are adapting and demonstrating resilience, they are facing a myriad of significant challenges. 
Relief measures for the sector
The sector has been advocating for relief measures to help charities and nonprofits weather COVID-19, and we're starting to see results. We've created a summary of Federal Government COVID-19 programs that apply to the sector, and will regularly update it as more programs are announced.
Budget 2022: Priorities for our sector
As part of the latest pre-budget consultations launched by the Standing Committee on Finance, the Collective for an Equitable Recovery and Imagine Canada submitted briefs to highlight recommendations for the charitable and nonprofit sector.
Canada Emergency Wage Subsidy
The Canada Emergency Wage Subsidy (CEWS) is a part of the Government of Canada's COVID-19 Economic Response Plan. It is intended to help employers keep employees on the payroll and encourage employers to re-hire workers previously laid off by providing eligible employers with a wage subsidy.
Canada Emergency Rent Subsidy
The Canada Emergency Rent Subsidy (CERS) is a new program that will provide businesses, charities, and nonprofits with a subsidy that could cover up to 90% of eligible fixed property expenses, including rent and interest on commercial mortgages. 
2021 Canada Not-for-Profit Corporations Act Statutory Review
The 2011 Canada Not for Profit Corporations Act (CNCA) is a corporate act used by thousands of Canadian non-profits and charities. In order to determine whether the CNCA continues to meet its objectives of ensuring strong and flexible transparency, accountability and good governance standards, the Federal government launched a consultation, which concluded on July 30, 2021. As the umbrella for Canada's nonprofit and charitable sector, we welcomed this opportunity to inform the continued improvement of the Act and its framework.
Federal charity regulations
Advisory Committee on the Charitable Sector
The Advisory Committee on the Charitable Sector is a consultative forum for promoting meaningful dialogue between the charitable sector and the Government of Canada. In their three reports, the 14 sector members of the committee recommend key changes to the sector's regulatory environment. Follow the links to read the reports:
Report #1 - January 2021
Report #2 - April 2021
Report #3 - July 2021
Nonprofit sector recovery collective
An agenda for an equitable recovery
In response to the major challenges that the COVID-19 pandemic has created, a group of organizations have come together to put forward recommendations to strengthen the nonprofit sector through the recovery. With a focus on ensuring an equitable recovery, the agenda aims to raise the profile of nonprofit policy issues among Parliamentarians and remind them that our organizations are doing critical work on the issues they care about in their ridings. 
Federal charity regulations
Our position on an increase to the disbursement quota
This winter, calls have mounted for the Minister of Finance to increase the 'disbursement quota', the federally mandated amount that a registered charity must disburse annually. In this statement, we discuss our position on this issue and provide a few other policy updates.
Budget 2022
Pre-budget consultations briefs
As part of the latest pre-budget consultations launched by the Standing Committee on Finance, the Collective for an Equitable Recovery and Imagine Canada submitted briefs to highlight recommendations for the charitable and nonprofit sector.
Blog
Key insights from charities and nonprofits convening on federal COVID-19 support measures
In the last few months, Imagine Canada hosted 2 convenings with 30+ charitable and nonprofit organizations to discuss how federal COVID-19 supports – mainly the Canada Emergency Wage Subsidy (CEWS) and the Canada Emergency Rent Subsidy (CERS) – could be improved, and what resources and initiatives would help more organizations access much-needed relief. Here is what attendees told us. 
SOCIAL FINANCE & SOCIAL INNOVATION
Our vision for a People-Centered Economy
Imagine Canada is proud to have collaborated with others to recommend federal policy measures we feel can accelerate the recovery towards a more inclusive, green and prosperous future.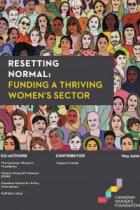 REPORT
Resetting Normal: Report 1: Funding A Thriving Women's Sector
Resetting Normal is a series of reports on gender equality and the COVID-19 pandemic in Canada. The series explores risks to human rights exposed by the pandemic and proposes new ways to build a gender-equal Canada in pandemic recovery efforts. The first in the series focuses on how long-term underfunding has left the women's sector without adequate resources to carry out its important work. The Report was co-authored by the Canadian Women's Foundation, the Ontario Nonprofit Network, The Canadian Centre for Policy Alternatives, and Kathleen Lahey, with contributions from Imagine Canada.
Policy Priorities
Charities and nonprofits have no federal entity responsible for the sector's wellbeing or addressing systemic issues that impact it, despite being one of the three pillars of the Canadian economy.
Government partners with community organizations to deliver crucial programs, but the way it funds these initiatives is burdensome, inefficient, and fails to cover the full cost of service delivery.
Nonprofits are playing a crucial role during the COVID-19 crisis, but many are facing financial losses and increased demand. They need support so they can continue to provide key programs and services.
Rules aimed at protecting public and charitable funds make it difficult for charities to partner with non-charities, resulting in equity-seeking communities having less access to these funds. 
A lack of economic, organizational and employment data on the nonprofit sector means that public policy, funding and organizational decision making is done without basic information.
Many charities and nonprofits engage in business activities in support of their missions, also known as social enterprise activity. However, they face barriers in pursuing these activities that for-profits do not.
Racontez votre expérience
Your story is powerful
Stories of how COVID-19 is affecting your organization help demonstrate, to the public and government, the breadth and diversity of the challenges our sector faces. Together, we can make advocacy efforts more powerful to get the help that our sector is in dire need of. 
Early Alert newsletter
Get the latest news from Parliament Hill
Sign up for Early Alert - a weekly newsletter curated by Imagine Canada's policy team for the charitable and nonprofit sector.