Charities' Election Hub 2019 - Everything Charities Need to Know During the 2019 Canadian Federal Election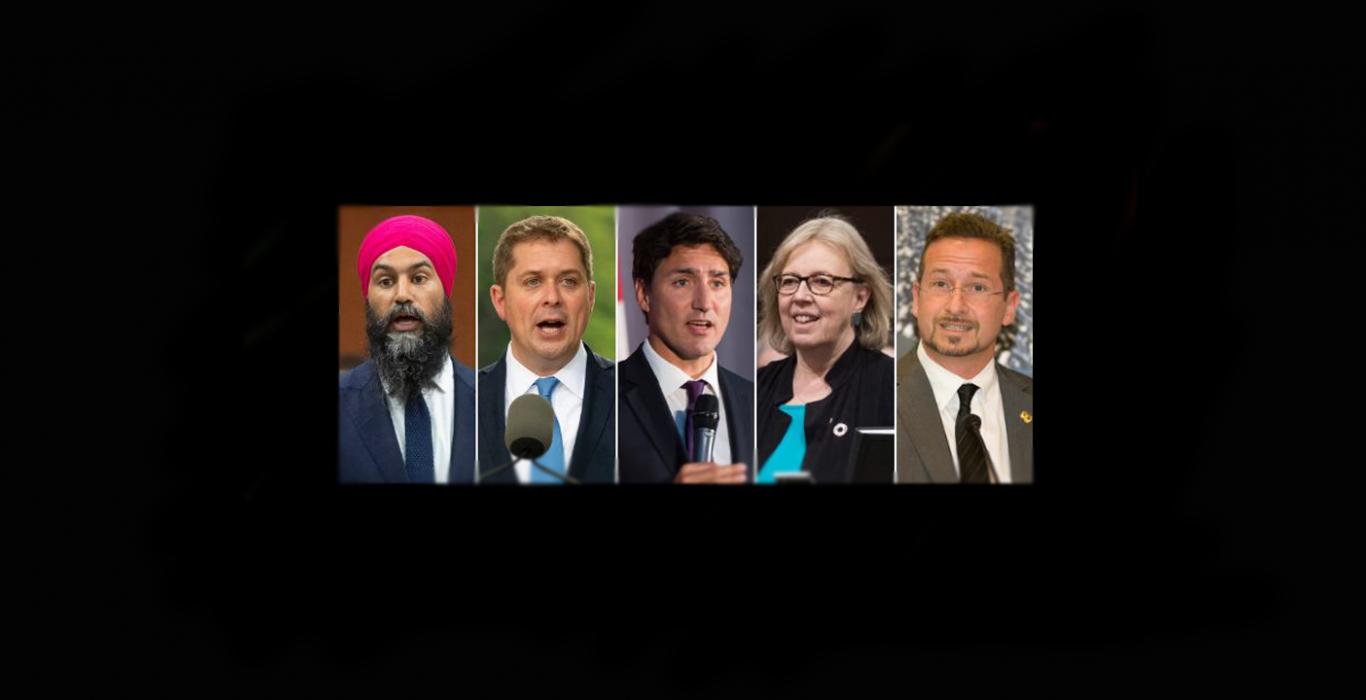 Charities' Election Hub 2019
Everything charities and nonprofits need to know
1601 Podcast
Listen to our new podcast
In our first episode Imagine Canada CEO Bruce MacDonald sits down with Green Party Leader, Elizabeth May.
What charities need to know
Election Rules for Charities
Election Rules for Nonprofits
Sign up for the Election Series Early Alert
Our Policy Priorities
A "home" in the federal government
Background:
The Charities Directorate at the Canada Revenue Agency enforces the rules charities must follow in order to retain their status. It does not, however, have a policy role allowing it to proactively develop and promote the economic health of the sector.
Individual government departments are responsible for policy areas that may coincide with charities' missions. In carrying out their mandates, these departments may work with and provide funding to individual organizations. But this is not done with an eye to sector organizations' long-term sustainability or viability.
Other economic sectors have government departments charged with ensuring their long-term health and viability. Think Natural Resources Canada, Agriculture and Agrifood Canada, and Industry, Science and Economic Development.
Question to candidate:
Do you agree that the charity and nonprofit sector should have a dedicated entity within the government looking out for their interests? If so, how do you think that should look?
Giving and philanthropy
Background:
While Canadians are generous, giving trends are very concerning across the country. The proportion of Canadians claiming charitable donations on their income tax has been declining for more than a decade. Imagine Canada's 30 Years of Giving report shows that giving is increasingly concentrated among elderly donors, while younger donors do not appear to be replacing the older ones. 
At the same time, Canada has what is considered to be among the most generous tax credit systems for encouraging charitable donations. 
Question to candidate:
What role do you see for the federal government in helping to promote charitable giving?
A federal policy "lens"
Background:
When federal government departments are proposing new policies, they are required to determine if there are specific impacts on small and medium enterprises, or differential impacts based on gender, Indigenous vs. non-Indigenous communities, rural vs. urban, official language communities, and other factors. These "lenses" ensure that policy-makers at the very least have to consider the consequences of their actions on various stakeholder groups and types of organization.
There is no requirement to consider the impact of federal policies on charities and nonprofits before those policies are adopted. For example, policy-makers did not consider the unique potential ramifications of Canada's Anti-Spam Law on charities, and attempts to retrofit a solution have not been ideal.
Question to candidate:
Would you support changes to the federal policy process, requiring departments to explicitly consider the consequences for charities and nonprofits when new laws, policies, or regulations are developed?
Financial diversification
Background:
Charities and nonprofits face increasing demand for their services. The Chief Economist for the Charitable and Nonprofit Sector has projected that, without policy changes to promote financial diversification, charities and nonprofits will within a decade face a $26 billion annual shortfall between demand for their services and the resources available to provide those services. 
Charities and nonprofits already rely on self-generated income for a significant part of their revenue and this is likely the only way for them to assure their long-term sustainability. But charities and nonprofits face legal restrictions on the activities they can carry out to generate revenue, they have difficulty accessing investment capital, and they may lack the financial and business-planning skills they would need.
Question to candidate:
Would you support re-examining the rules that limit charities' and nonprofits' ability to generate revenue?
Would you support opening up existing federal business advisory and development services to charities and nonprofits?
Grants and Contributions
Background:
Many charities and nonprofits deliver services on behalf of the federal government, and are compensated for doing so through grant and contribution agreements.
Federal departments are inconsistent in how they administer these grants and contributions. In many cases, multi-year funding is not available, legitimate financial and administrative costs are excluded, and program evaluation is not covered (even though it may be required by the agreement). The net effect is that charities, nonprofits, and their donors are essentially subsidizing the federal government.
In 2006, an independent Blue Ribbon Panel was appointed by the federal government to recommend changes to grant and contribution administration. There has never been a formal, government-wide response to the Panel's recommendations, nor have those recommendations been consistently adopted by federal departments.
Question to candidate:
What actions are you willing to take to ensure that federal grants and contributions are better administered, and that federal departments cover the full cost of the programs and services they're asking charities and nonprofits to deliver?
Sector data
Background:
Statistics Canada has a mandate to provide a wide array of economic and social indicators in support of evidence-based policy-making. Detailed economic information is available, free of charge, about almost every sector and subsector of the Canadian economy.
StatsCan does not, however, have the mandate or resources to consistently collect, analyze, and disseminate economic data about the charitable and nonprofit sector. In 2019, we welcomed StatsCan's one-time update to data that had last been collected and published in 2008. The 2019 data shows that charities and nonprofits account for 8.5% of GDP and employ 2.4 million Canadians.
Giving StatsCan the mandate to collect and publish data about the charitable and nonprofit sector – as it already does for every other sector of the economy – would cost less than $1 million per year.
Question to candidate:
Do you recognize the importance of having economic data about such a large sector, and would you support making a small investment in Statistics Canada to have this happen on a regular basis?